INW:TRANZINE
The INW:TRANZINE is a publication made to celebrate the creative work of trans people in the Inland Northwest.
You can learn more about the project here.
This is where you will be able to download the zine upon its release, and where you can download the print files for our announcement zine.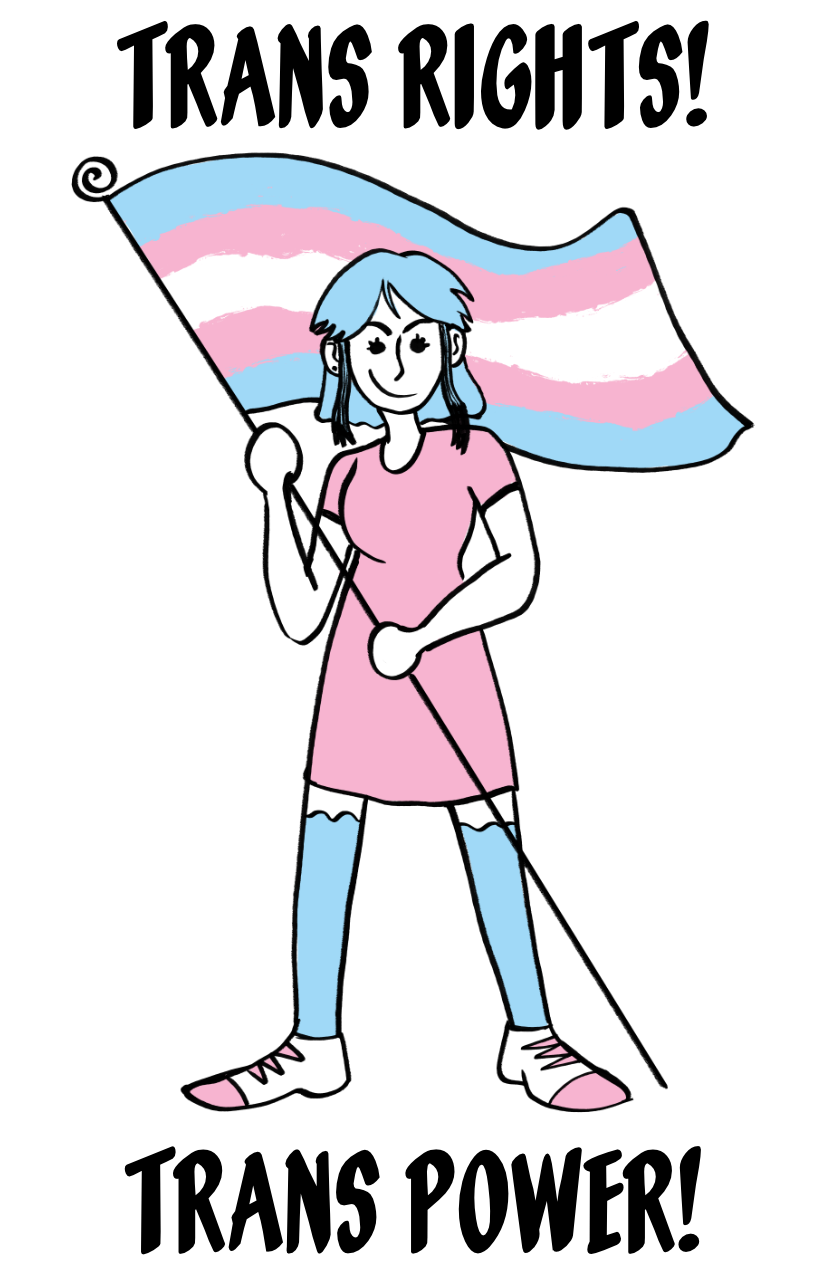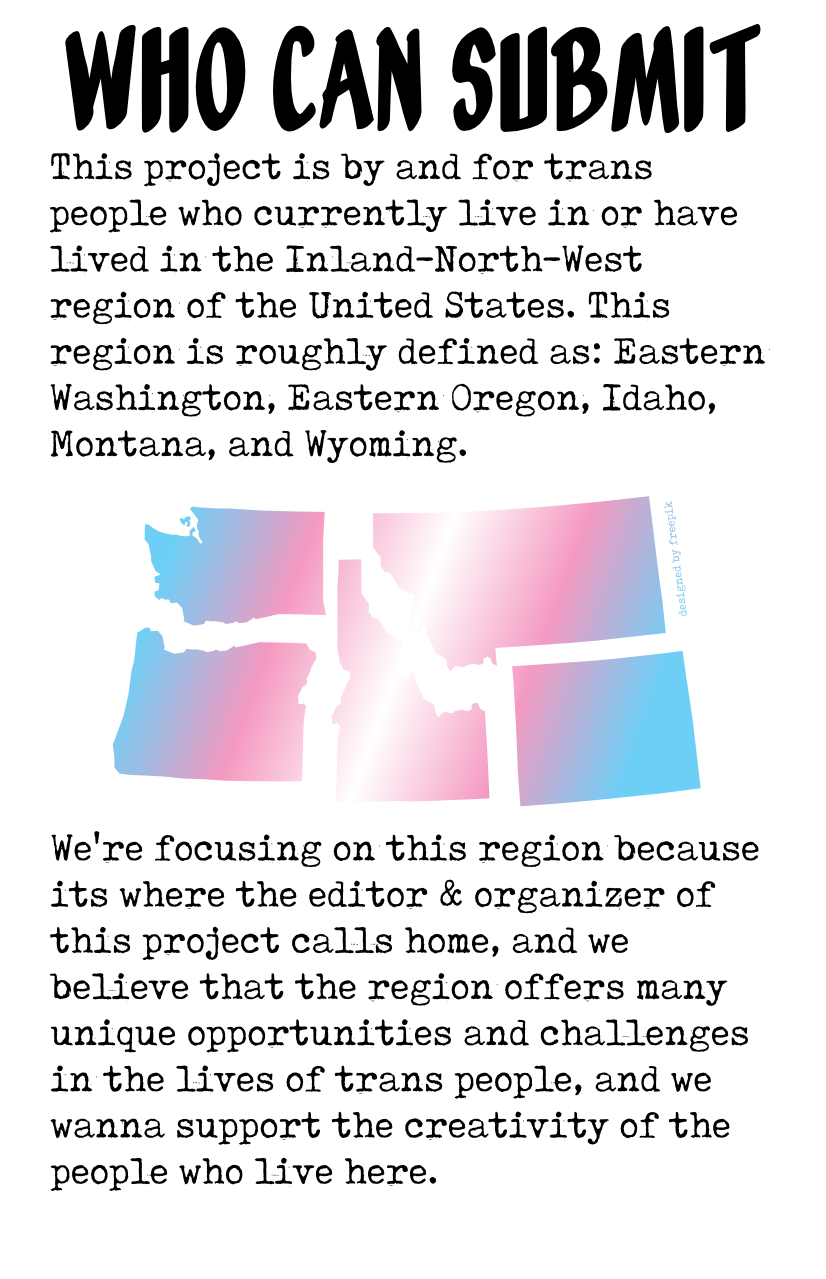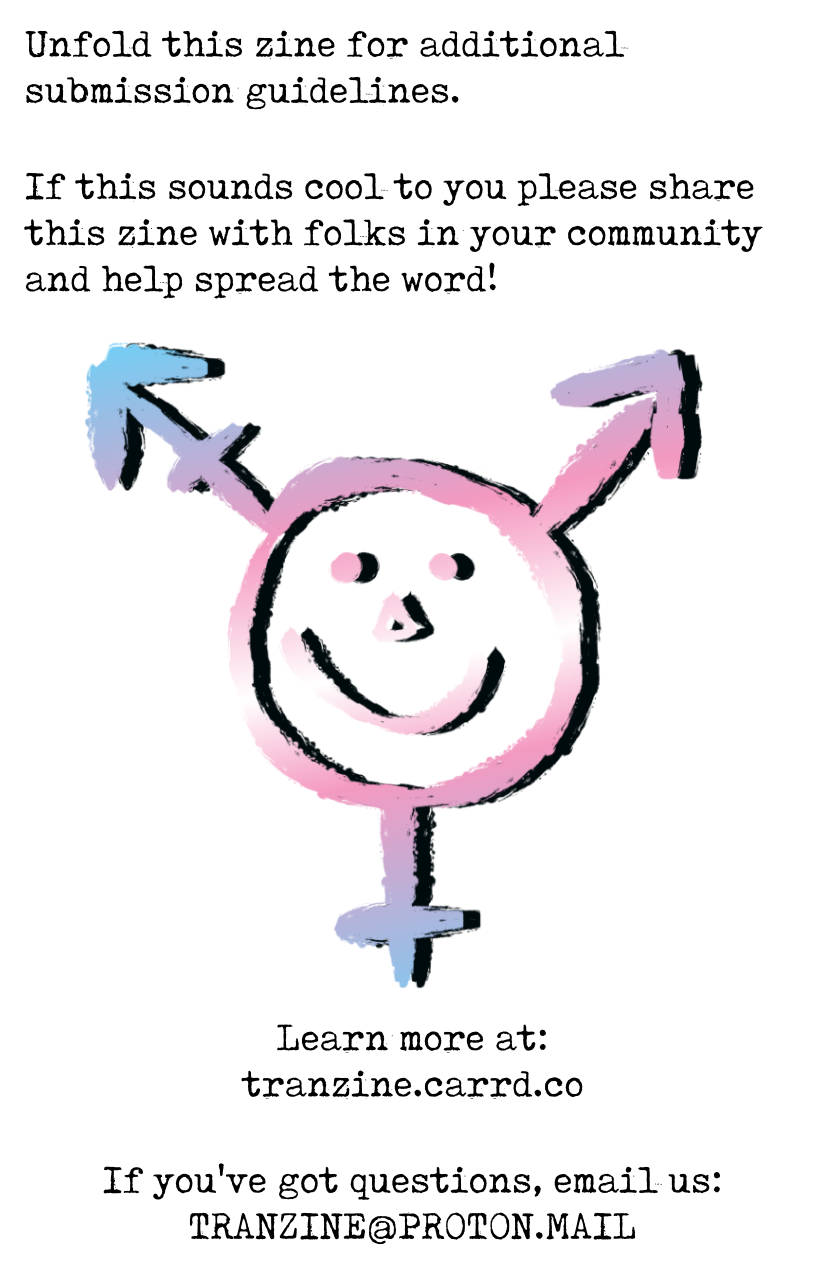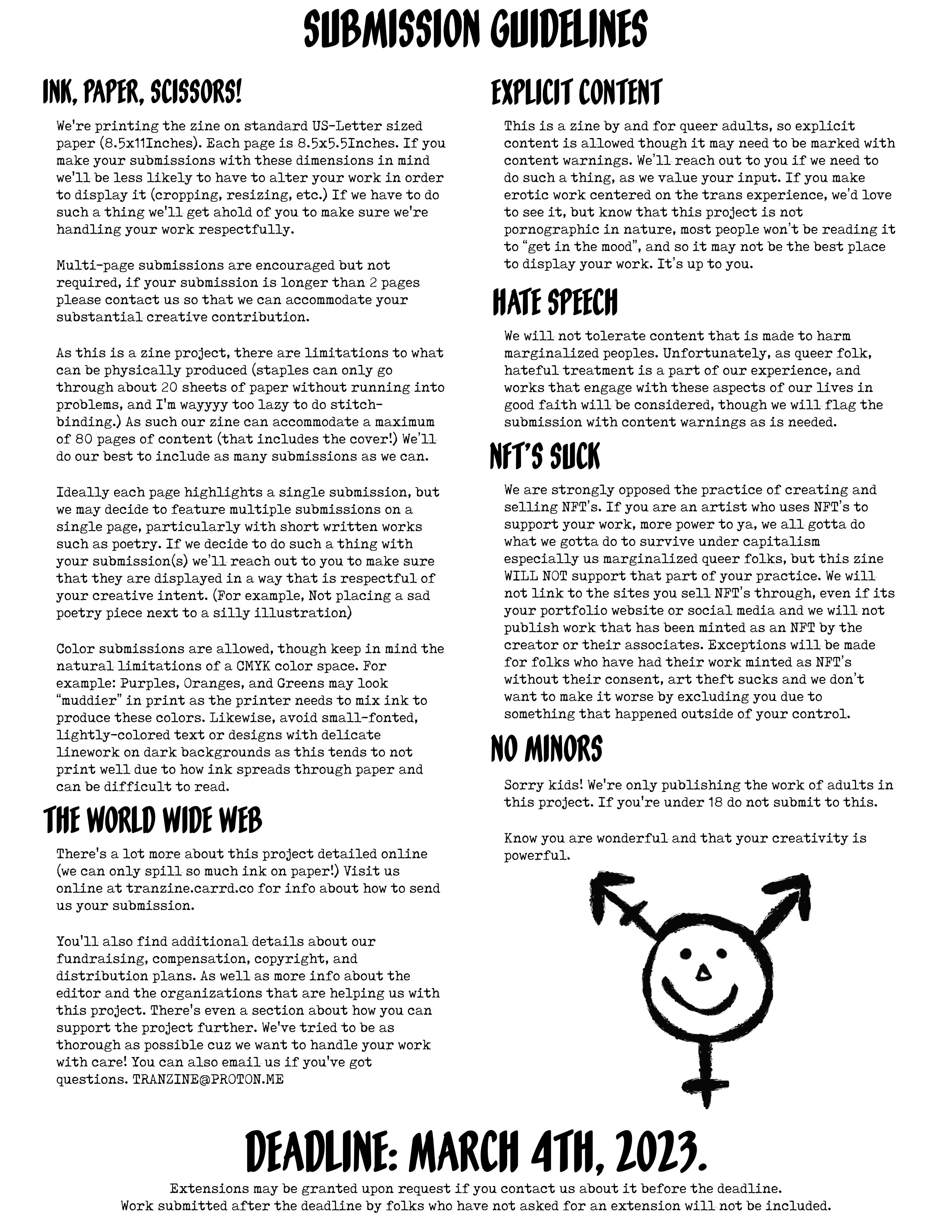 Download
Download
Tranzine announcement pdf.pdf
2 MB
Install instructions
Hey thanks for downloading the print files for the announcement zine! We appreciate you taking the initiative to help spread the word in your community.
When you print the zine be sure to print BOTH SIDES of the document, as the inside page has important details about the project.
Comments
Log in with itch.io to leave a comment.
This looks really cool. I'm excited too see the finished zine. <3
Me too! I've been in talks with some cool local folks and there are some rad ppl considering submitting - more news coming soon!